Problem:
A major healthcare client specialising in radiology services required an SMS reminder and confirmation service for appointments in order to improve customer attendance and engagement.
Their current practise management software solution at the time was unable to deliver personalised messages to patients via API or other integrated options with GoFax.
With an estimated thousands of appointments not being attended by patients due to notice of appointment cancellations not being communicated, the client was losing an millions in revenue per year (based at around $100.00 average revenue per visit).
Solution:
The solution was an innovative concept to introduce a (SFTP) Secure File Transfer Protocol for output from CSV to file solution. This allowed the client to easily output a pre-filled file with personalised patient content. Once collected by GoFax, the customised SMS service would then process the personalisation and automation of output to the API to deliver the messages to the end users.
As a separate module, the client wanted the function to be able to collect patient replies which would then update the software according to the reply content ie:
(Y) Yes will attend, (N) No, I need to reschedule, (R) Request call back
The implementation of personalised SMS reminders and confirmations has helped to improve the level of communication and engagement with patients. Consequently helping to reduce the amount of missed appointments and lost revenue per month.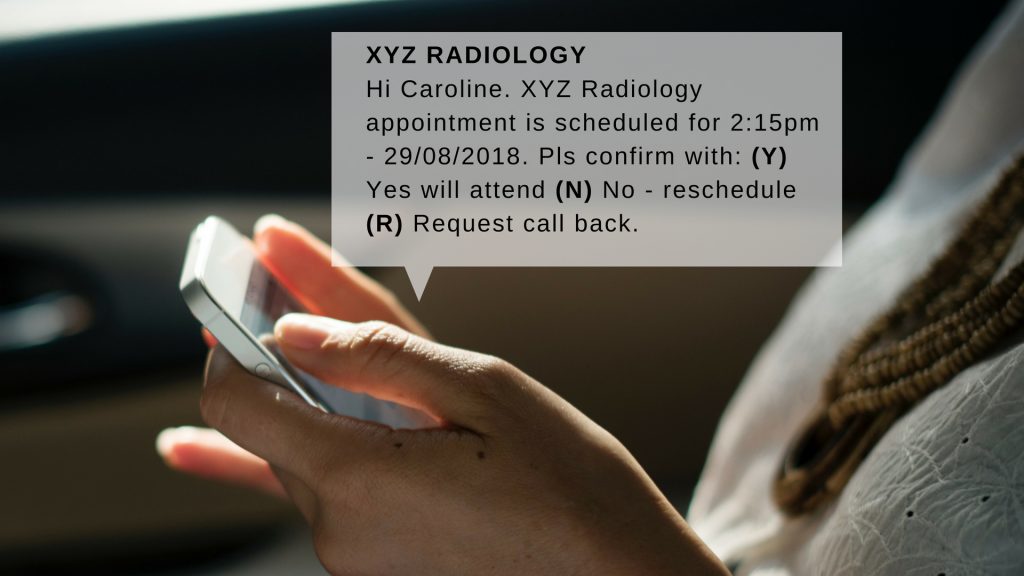 Key Results:
Decreased loss of revenue of up to 32% within the first 90 days.*
Increased attendance across all sites.
Improved rescheduling processes reducing staff time and labour following up with patients.
Improved administration processes and reduced phone costs and time by administration staff having to follow-up with patients.
Customer engagement was improved as the client had a better understanding of customer attendance opportunities.
Customers felt their experience was more personalised thus improving the clients reputation.
*Indicative based on client feedback