Pre-Paid SMS Pricing | Send Credits Don't Expire | Discounts for Volume
Package 1: $15
Package 2: $40
Package 3: $110
Package 4: $400
Package 5: $1,500
Enterprise: Contact us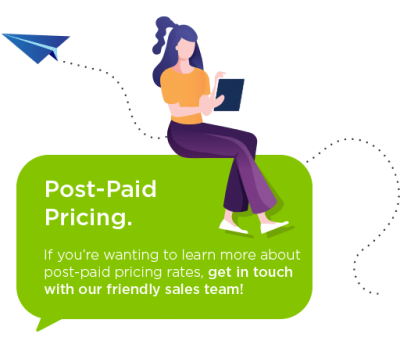 All prices are in AUD and inclusive of GST, currently 10%. Tax excluded for international purchases.
For purchases outside Australia or New Zealand, please contact us.
* SMS – up to 160 characters = 1 SMS message sent to a standard mobile within Australia = 0.8 credits. See Terms and Conditions for calculations on multi-part SMS messages and further details. International rates will differ based on destination – click here to download our international SMS rates.

VIRTUAL MOBILE
Get a dedicated Virtual SMS mobile number applied to your account allowing you to use as Sender ID for SMS broadcast and responses.
$18.50 /month

INBOUND
Replies are supported with our free shared number or via a virtual mobile number.
ALWAYS FREE

DATA SOVEREIGNTY
On-shore routing/ carriers of all traffic. All data is stored and sent locally to ensure compliance and obligations around data and information privacy.
OPTIONAL

Custom SMS Deployment
Our development team can work with you to create a truly powerful SMS solution tailored to the needs of your Organisation.
CONTACT US