GoFax Fax Solutions for Legal Industry
Your industry trusts GoFax for their online faxing.
Australia's most preferred corporate fax solution for secure, compliant and accredited cloud based faxing. With GoFax online fax there are no installs, downloads or software necessary, meaning simple, reliable and hassle-free faxing. Send and receive confidential documents via email, our desktop tool, or secure online portal.
We take security and compliance seriously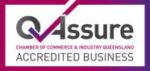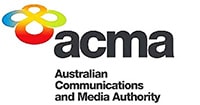 Global reach with complete scalability
Fax sending to over 240 destinations.
Fax numbers in over 50 countries.
Corporate Accounts Available
Multi-tier accounts available for corporate management and multi departmental control
Confidential files faxed using GoFax

Acknowledgements

Authorizations

Change Orders

Confirmations

Contracts

Court papers

Conveyancing

Human Resource Documents

Invoices

Motions

Pleadings

Purchase orders

Reports financial

Requests for quotes

Statements
• reliable
• secure
• no contracts
• outstanding service
• 100% Australian owned & operated
reliable • secure • no contracts • outstanding service • 100% Australian owned & operated