GoFax® Corporate Fax Solutions
Are you looking for a highly secure, government-accredited and cost-effective corporate fax solution? The GoFax® enterprise platform can help your organisation save thousands and ensure that critical information gets to and from its destination securely and reliably.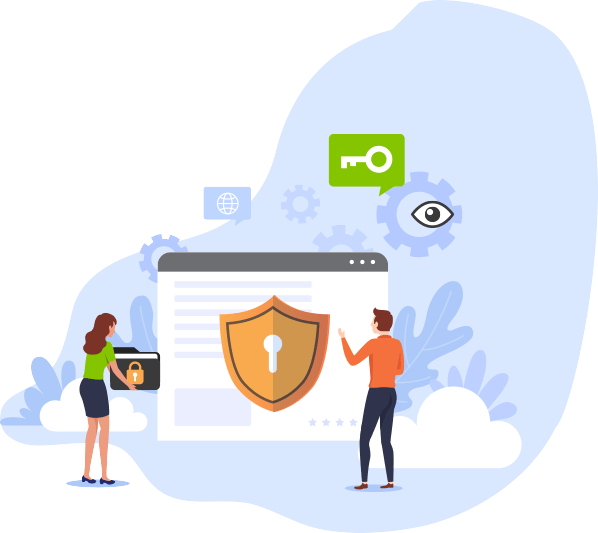 Reasons why Enterprise customers choose GoFax®

The nbn™ network roll-out had affected fax reliability and up-time of their fax services.

The rising operational costs to maintain and manage fax servers with the scaling of the business.

Their existing system couldn't handle the capacity for high volume fax send and receiving.

Facing communications barriers by getting directed to overseas sales and support teams.
GoFax® Enterprise Level Features

SECURE ADMINISTRATION CONSOLE
Automatic alerts
Email alias, virtual host, SSL configuration
Options for encryption data sovereignty & SMPT connection

MULTI-TIERED ACCESS & PERMISSIONS
With multi-tiered security access structure, all levels from Executive to Secretaries can be provided separate level access permissions. Purposefully buillt for large organisations with managed IT services.

WHITE-LABEL OPTIONS
Completely re-brandable interface give your organisation the flexibility to make GoFax® communications software your own.

SEND/ RECEIVE DIRECT FROM EMAIL
Send faxes using your organisations existing email client, easily setup unlimited sender and receivers.

KEEP EXISTING NUMBERS
Transition existing fax numbers to GoFax®. We'll provide a temporary number so there's no downtime to your fax line during this time.

REPORTING
Automated monthly reporting
Automated failover and usage reporting
Individual or departmental reporting

DATA SOVEREIGNTY
Ensure your critical data never leaves the country of origin. With all GoFax® databases and infrastructure located within Australia, when using the Data Sovereignty option, your data will not leave the country or be subject to foreign laws.

PRIORITY SUPPORT
Dedicated 24/7 support can be provided to your account to ensure issues can be handled around the clock.

API INTEGRATION
Fax API integration can allow organisations to integrate our GoFax® technology into their existing software and applications – ensuring smooth transitions and streamlined communications.
Set up a time to speak
with our Sales Team.
Let GoFax® help your organisation migrate to an enterprise level cloud faxing solution.